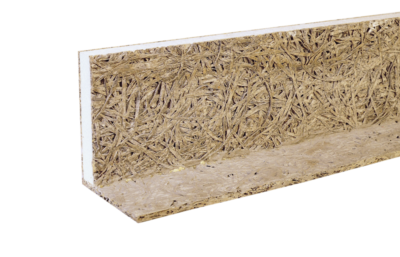 Characteristics:
Prefabricated angle
No additional formwork required
Light weight
High strength
Euroclass E
Simple to install
Applications:
To insulate the ceiling edge.
Assembly is done by gluing, nailing or placing in a mortar bed.
Packaging:
In full packaging units on factory pallets.
Note:
With 35 mm thickness additional support is required!
Delivery program
Sandwich insulation
Typ/mm
Length
mm
rm/
Pallet
160/35
2000
288
160/50
2000
192
160/75
2000
144
180/35
2000
240
180/50
2000
160
180/75
2000
120
200/35
2000
240
200/50
2000
160
200/75
2000
120
220/35
2000
192
220/50
2000
128
220/75
2000
96
250/35
2000
192
250/50
2000
128
250/75
2000
96
300/35
2000
144
300/50
2000
96
300/75
2000
72
Uninsulated
Angle made of ISOLITH LP board 35 mm according to ÖNORM EN 13168 Euroclass B
| Height | Packaging unit per rm/Pallet |
| --- | --- |
| from 19 cm | 240 |
| 20 til 25 cm | 192 |