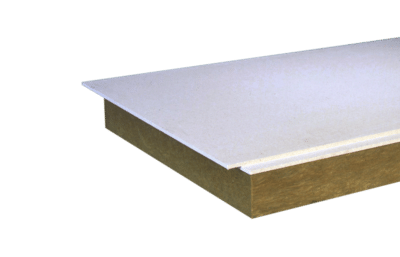 Composite Board made of non-combustible, highly compressed mineral wool according to EN 13162 with 2 x 10 mm non-combustiblespecial board and all-round 30 mm step fold.
Characteristics:
Mineral wool: Product type according to standard ÖNORM B 6000 MW-WD
Excellent thermal insulation
Simple, dry installation
Handy format
Walkable and resilient
Applications:
In undeveloped and normaly used lofts.
When used on floors in dryingroom, the element must be protected from dripping moisture.
Flat surface required!
A damp proof membrane is required for timber beam ceilings!
Packaging:
In full packaging units on factory pallets,
dry storage required.
Weatherproof packaging on request.
Delivery program
Thickness
mm
Length*
mm
Width*
mm
Weight
approx. kg/m²
RD-Value
(m²K/W)
m²
Pallet
140
1000
625
40,5
3,45
15,000
160
1000
625
43,0
4,00
13,125
180
1000
625
46,0
4,60
11,250
200
1000
625
48,5
5,15
11,250
220
1000
625
51,0
5,70
9,375
* Coverage messure = Invoice messure (outer dimension 1030 x 655)
Other thicknesses on request
Dimensional tolerances:
Insulation: according to EN 13162
Production: +/– 2 mm
Technical characteristics:
Permanent load: 250 kg/m2
Vapour resistivity Mineral wool: 1 µ
Vapour resistivity Cover board: 10 µ
Euroclass according to EN 13501-1 MW: A1
Euroclass Cover board: A2