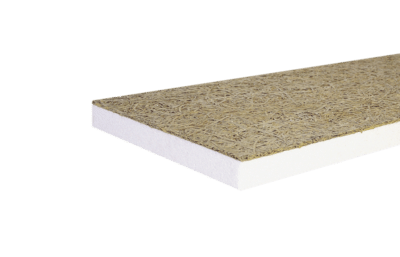 Cement-bonded wood wool double-layer board according to EN 13168 with EPS W15.
Characteristics:
Product type according to standard ÖNORM B 6000 WW-EPS
Euroclass E
Universal plaster base
Applications:
For concreting as thermal insulation of components such as walls, ceilings, columns etc.
Packaging:
In full packaging units on factory pallets,
dry storage required.
Weatherproof packaging on request.
Delivery program
Thickness
mm
Length
mm
Width
mm
Weight approx.
kg/m²
RD-Value
(m²K/W)
m²/
Pallet
35
2000
500
4
0,85
60
50
2000
500
4,5
1,30
44
75
2000
500
5
1,85
30
100
2000
500
6
2,50
22